Bell tents are beautiful but at the same time, very practical, and in our view they outperform nylon tents in every way.  Being made of canvas, means that they are heavier but the end result holds no comparison.
All of our Bell tents come with a zipped in ground sheet that is fully detachable from actual tent.  You will be completely protected from the elements and on warmer days you can simply unzip and roll the sides up, creating a wonderful, shady space to chill out and relax in.
Our bell tents are all naturally coloured canvas which helps to blend in with the environment. The bell tent's versatile shape means that the inside is a wonderfully open plan, communal space with lots of head room.  The warm ambience of a bell tent is very inviting even on the dullest of days.
So versatile!  The bell tent has a number of uses. As well as camping, it fits perfectly for wedding and party accommodation, kids party/play areas, garden shade/chill out areas and treatment/massage rooms.
When it comes to dressing and decoration, we like to create a luxurious and chic interior whilst being mindful of the environment. The options are endless, and we welcome any suggestions and ideas that you may have with regards to the interior look and feel that you want.
Prices are for up to 3 nights.  Please note that these are our basic tent prices.  Some camp sites charge us a fee to pitch which needs to be added to these prices. 

 Our Luxury bell tents come with a zipped in ground sheet, flooring, single & double regular height camp beds with self inflating airmats on top, full 'Night Owl' bedding, blankets, kantha stitch cushions, low Indian Bajot table, lantern table light, 2 x circular floor cushions, sheepskin rugs, circular hanging mirror, vase & flower decoration, solar lights & bunting – prices are for up to 3 nights
2 people – £270            3 people – £320             4 people – £370            5 people – £420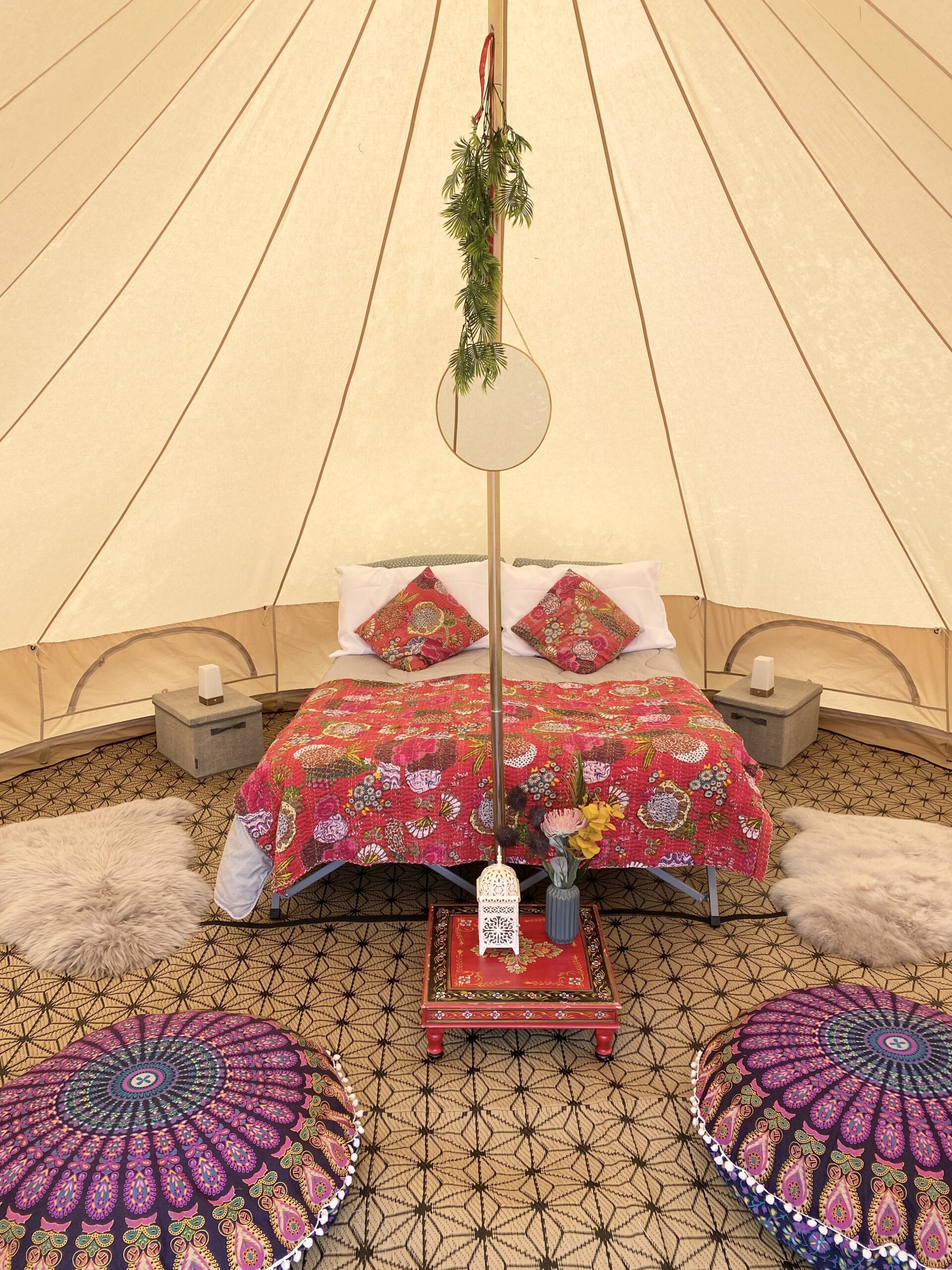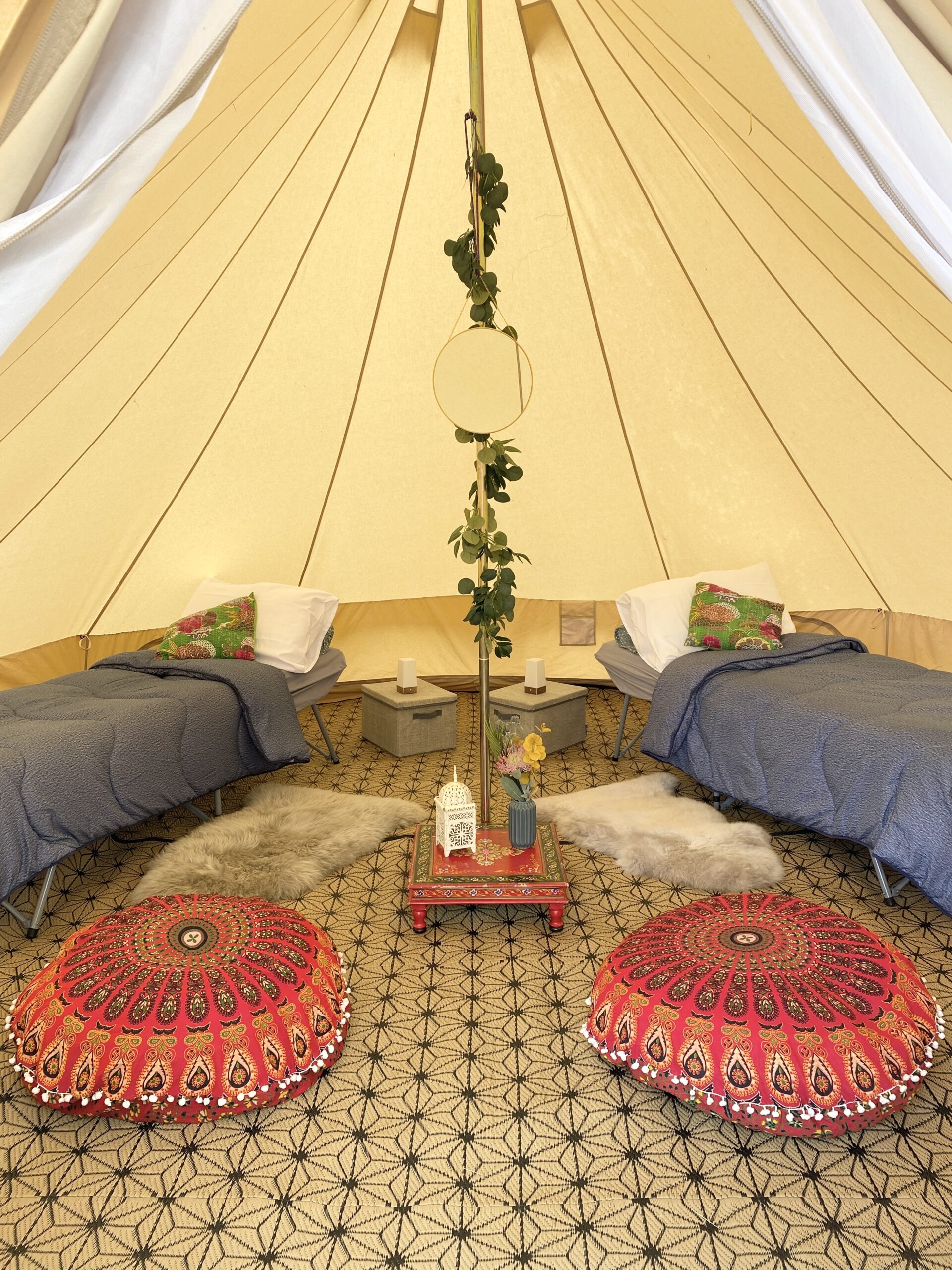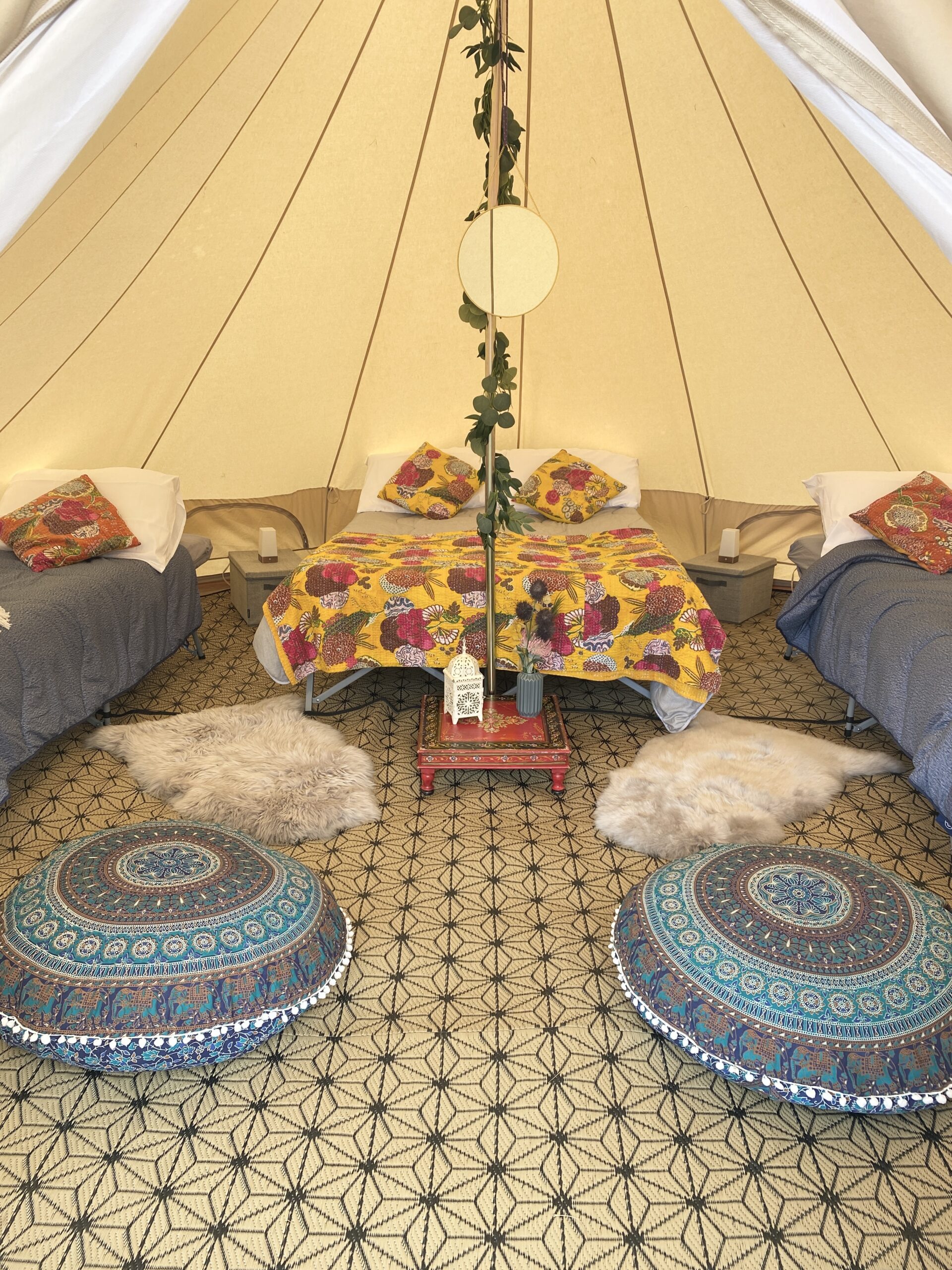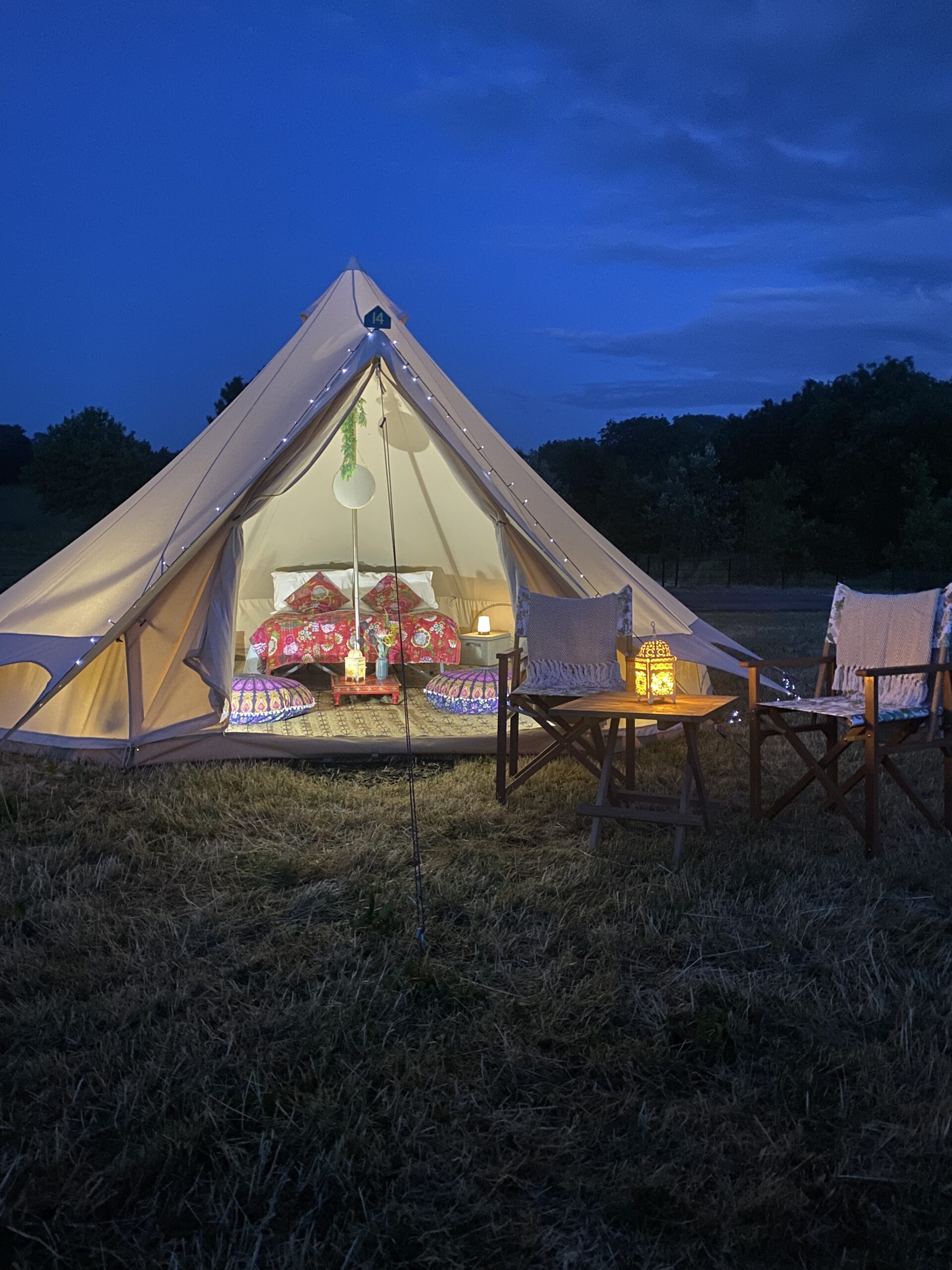 Our Essential bells come with a zipped in ground sheet,  flooring, regular height single & double camp beds with self inflating mats on top, a low Indian Bajot table and bunting – prices are for up to 3 nights
2 people – £195.00             3 people – £215.00            4 people – £235.00            5 people – £255.00             6 people – £275.00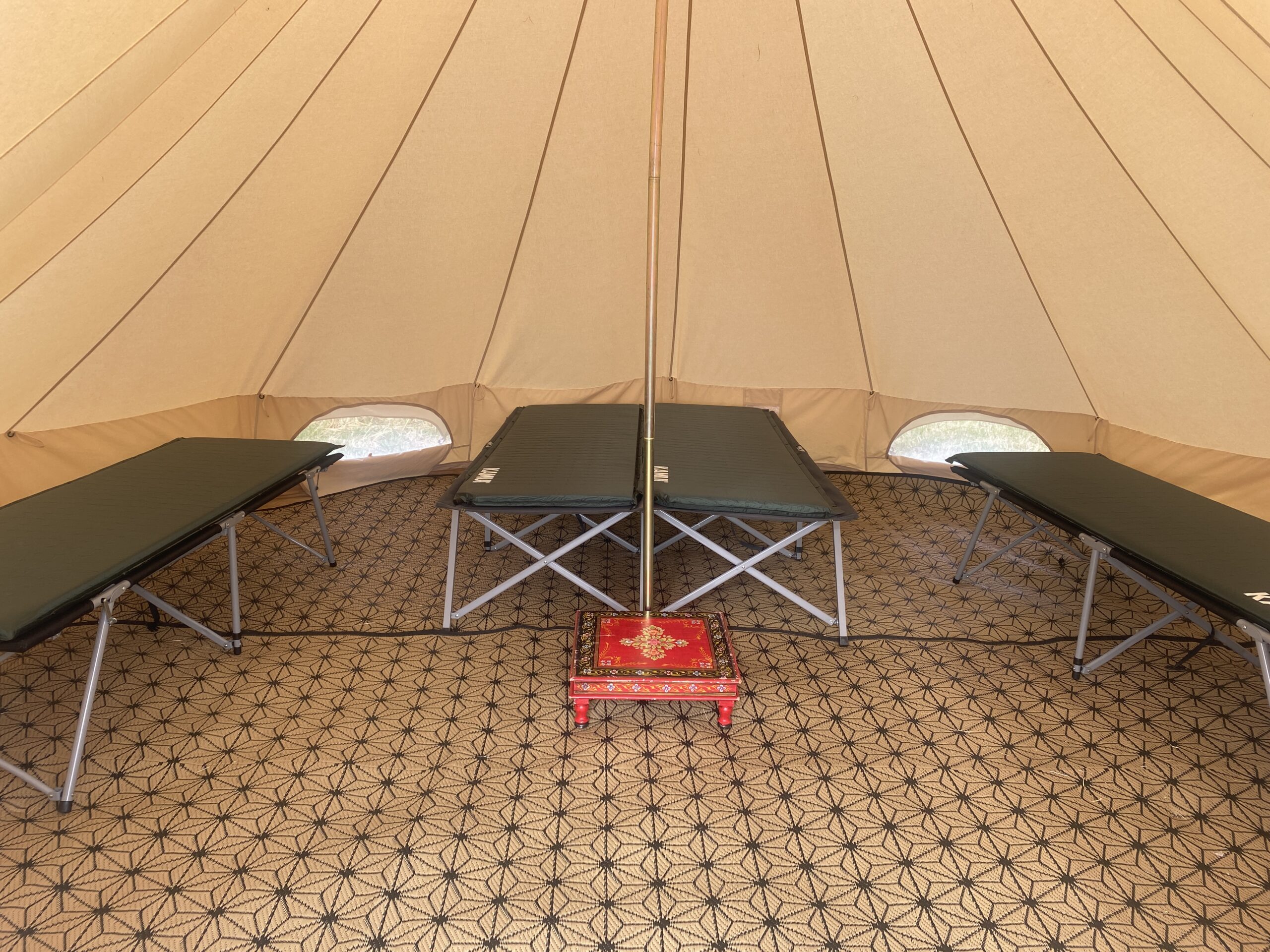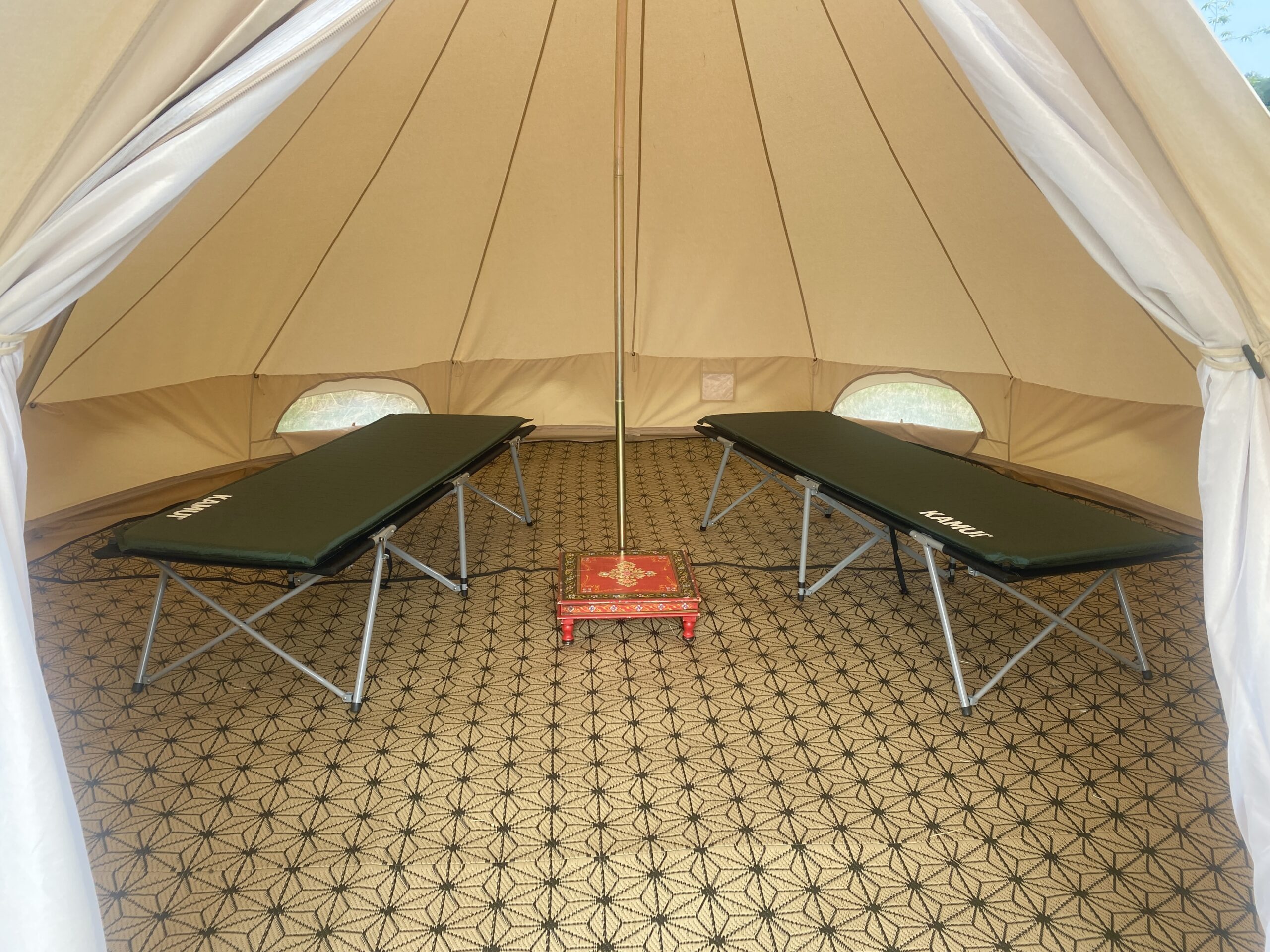 Our Blank Canvas tents come with a zipped in ground sheet and flooring – prices are for up to 3 nights
£160 per tent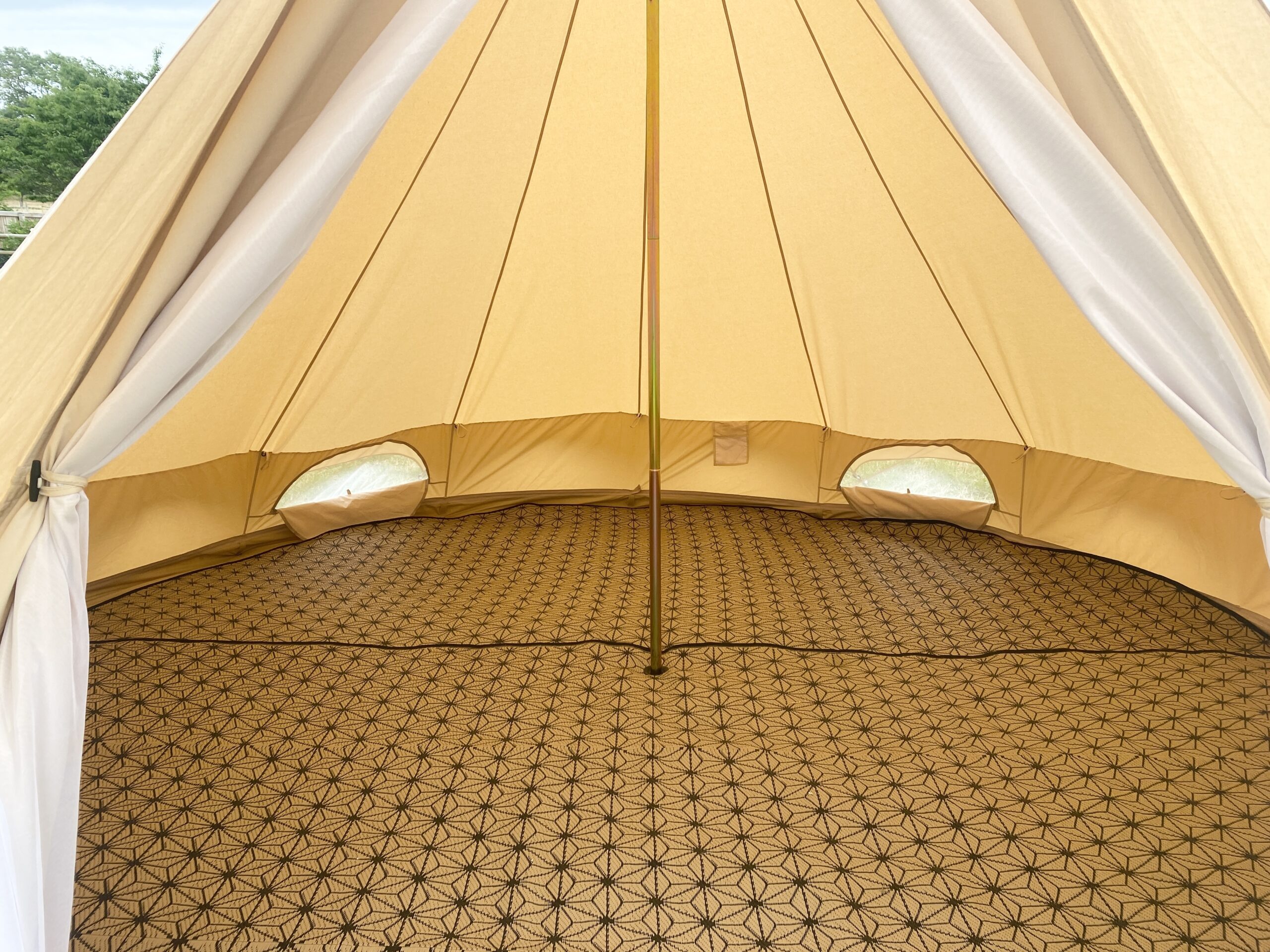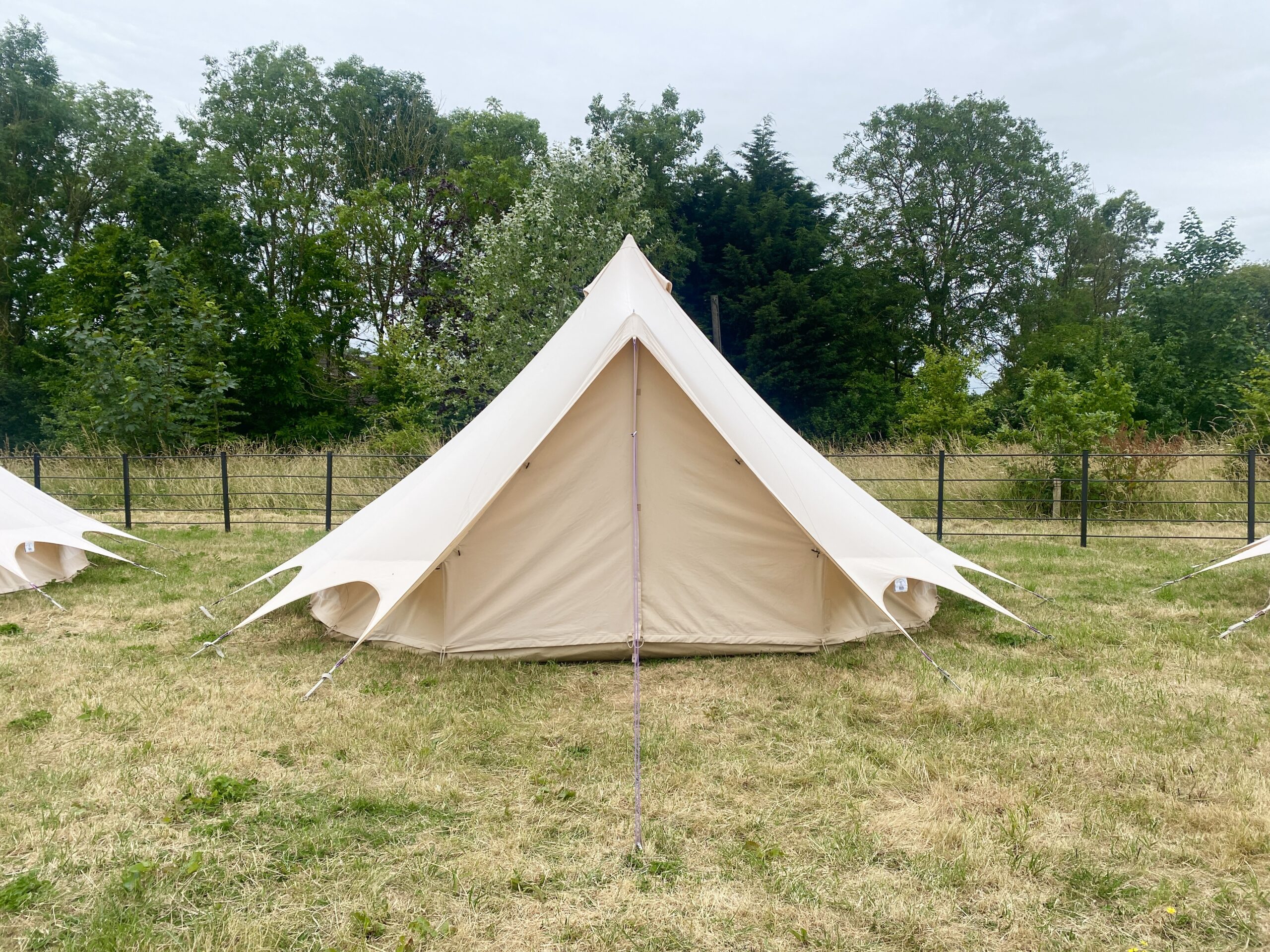 Additions to add to any tent
Sun / Rain Awning –

£50.00

Bright exterior LED solar lights – £10.00

Wooden table with 2 director chairs  – £50.00


Delivery Set Up & Collection
The delivery charge will be in addition to the bell tent hire charge. It will be based upon the distance from our base in Sussex to your venue and the amount of tents that are hired. The charge will include fuel for 1-4 vehicles, set up, delivery and collection. This charge is usually paid for by the client but can be split among your guests if the amount is agreed beforehand.
We usually come and set up the day before the event and take down the day after so that we do not disturb any proceedings. However, if this is not suitable with your venue, please talk to us and we can arrange a suitable day.

To make a reservation, we require a deposit of £50 per tent which will be refunded to you within 14 days of the end of the event, assuming that there is no damage, loss or excessive cleaning.  The deposit will be retained if you choose to cancel your tent.
All prices are subject to our terms and conditions, and availability.

At Loveabell, we realise that every event is different. Our friendly team are very flexible so if you would like something special or would like us to add something to each tent, please get in touch and we can give you a quote for any little extras.

"Claire, thank you so much for such an amazing place to stay. We cannot wait to come back again. Everything about the stay was perfect, we were warm and comfortable and are very taken with yurt life! We will definitely be back sometime around the end of summer- we will dare to bring the kids next time though!! thank you so much! Very kind regards, Georgie and Geoff!! X"
Tel:
07787 565871
Email:
claire@loveabell.co.uk
hello@loveabell.co.uk