Group bookings for more than 6 people
For bookings of over 6 people, why not choose one of our larger tents rather than multiple 5m bell tents? We now offer several options for larger groups and we can tailor every booking to meet your needs. Please find our options below: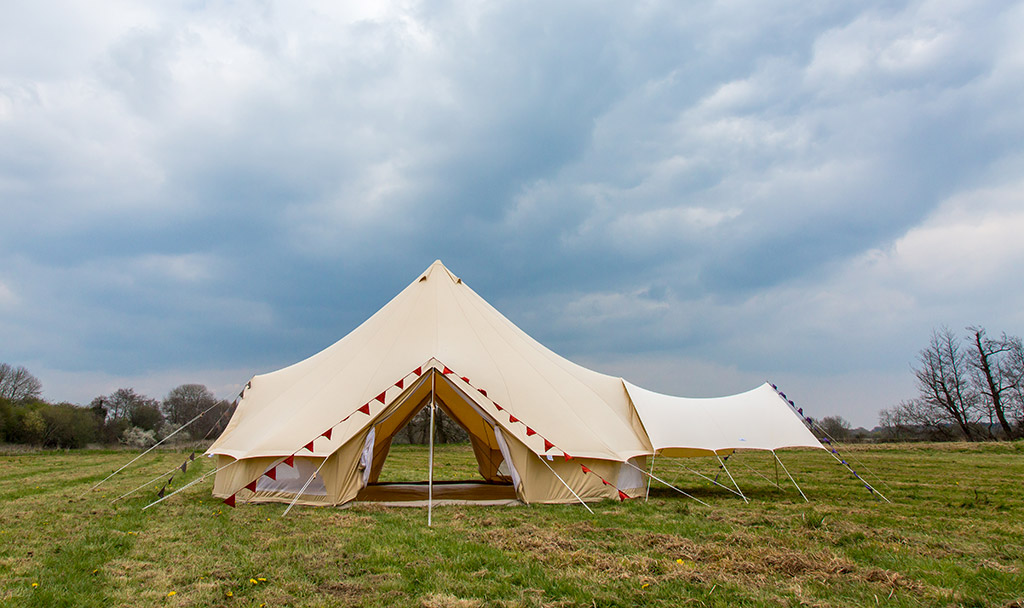 Queen Tent
Our majestic Queen is a quad tent with the added bonus of four doors. This space would be perfect as a chill out or a bar area with many people coming and going, multiple exits are essential!
This 7m tent is perfect for larger families and sleeps groups of up to 10 people.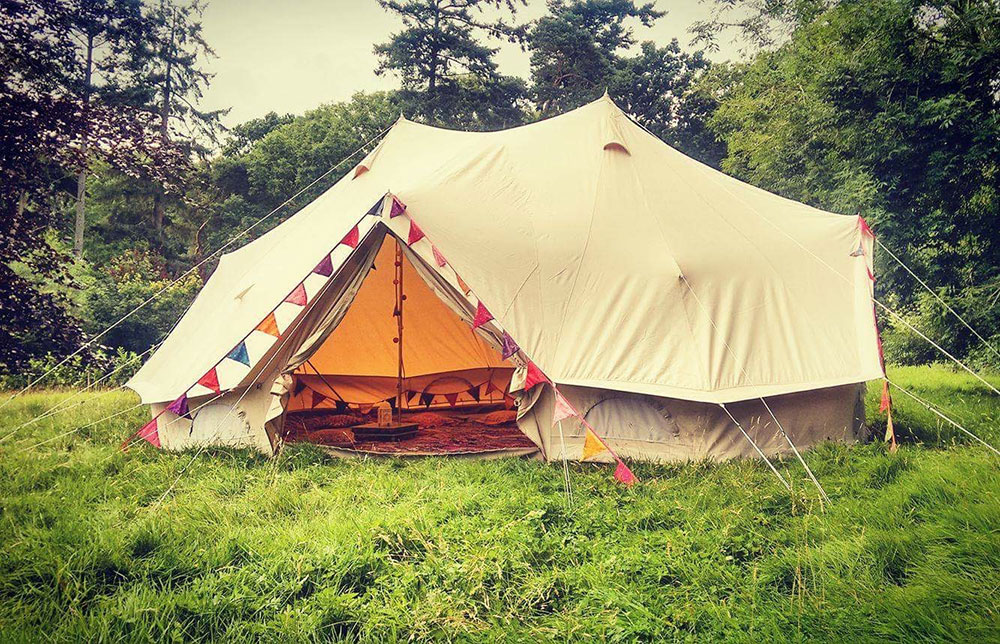 Emperor Tent
As the name suggests these tents are palatial, with room for all the family or large groups. This tent is especially versatile, and can be used an adults/kids chill out space, reception area and beauty room, the possibilities are endless!
This 6m x 4m tent is perfect for larger families and sleeps groups of up to 10 people. Take a look at our Emperor in action!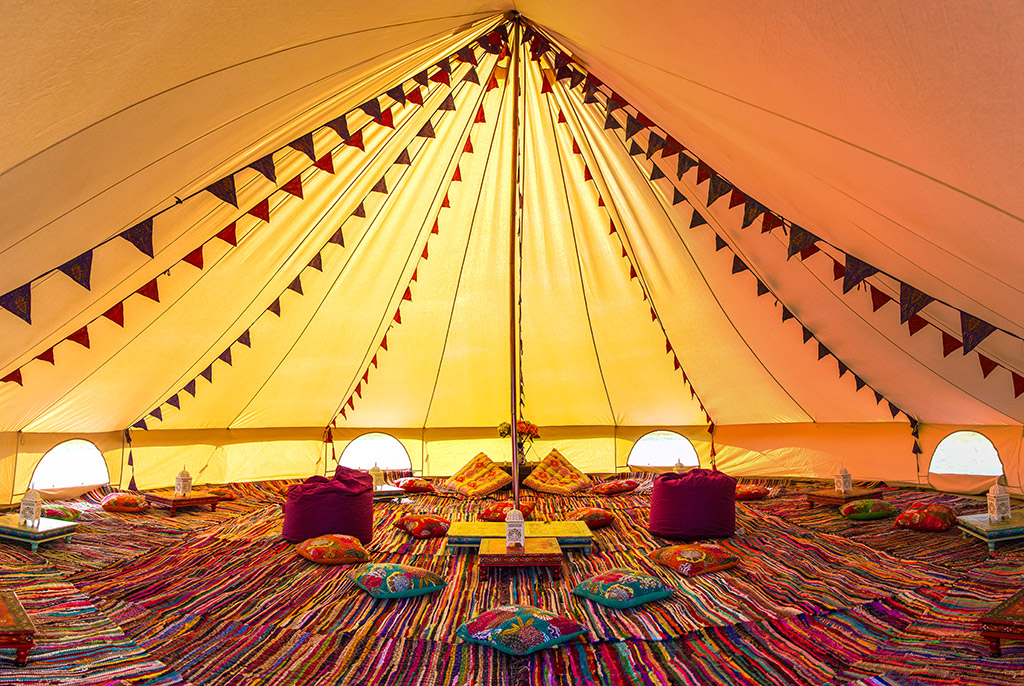 King Tent
Our enormous King Tent is a sight to behold. This tent creates the wow factor at any event and would be perfect as a chill out area full of fairy lights and bunting for a perfectly magical feel. The King will sleep 20 people so camping with friends has never been easier or as glamorous!

Why not group them together?
Take advantage of the versatility of our larger tents and create your own magical village. We can furnish one tent as a chill out area whilst another can be set up for sleeping, you could even create a beauty area along with tables and mirrors.
We currently have one King tent, two Queen tents and one Emperor so the possibilities are endless. Please call to discuss your ideas with us.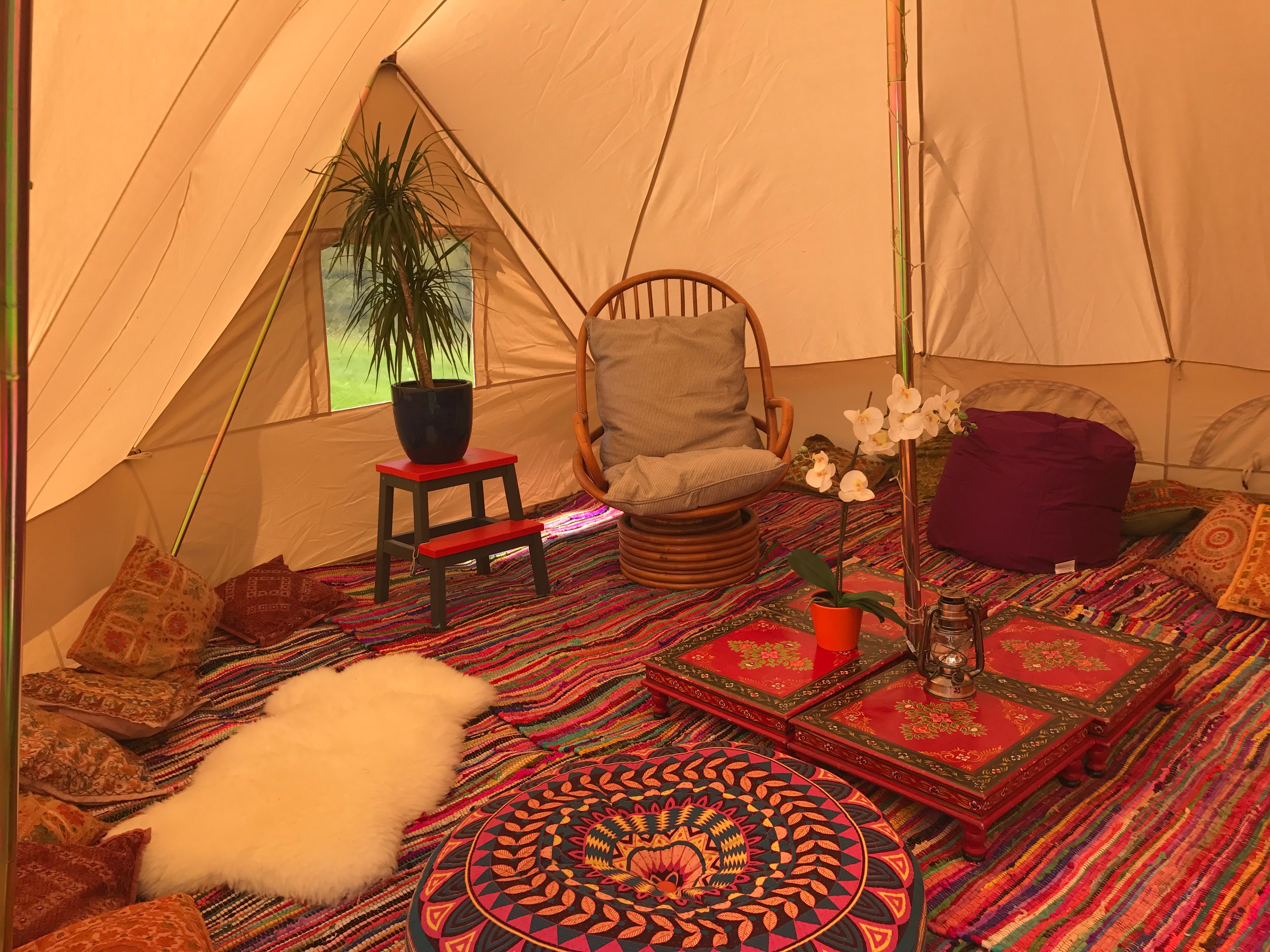 Hire some extras!
Give your party the wow factor by adding some of our fabulous extras:
Solar lights – Our super bright outdoor solar lights create a magical glow in the evenings
Luxury Bedding – We provide all the bedding that you need so that you don't have to!  We use luxurious 'Night Owl' super comfy, warm bedding for our double and single beds and each pack includes a fitted sheet, duvet and 2 pillow.Our double luxury bedding comes with a fitted sheet, duvet, pillows and high quality linen. We also add throws and cushions for that little bit extra luxury.
Awning – Our super versatile awnings provide cover from the rain, and shade from the sun. They can be used to store dirty wellies and provide much needed extra storage space.