King Tent – 8m diameter – 1 door
Our enormous King Tent is a sight to behold. This tent creates the wow factor at any event and would be perfect as a chill out area full of fairy lights and bunting for a perfectly magical feel. The King will sleep 20 people so camping with friends has never been easier or as glamorous!
The King has a zipped in ground sheet with the ability to unzip and roll up the sides, perfect for sunny days when you can create a breeze that flows straight through. 
Our tents are made with 100% natural breathable cotton canvas. The King comes with mosquito nets attached to all doors and windows so that you can have a lovely breeze without the bugs!
Please feel free to discuss your ideas with us and we can talk you through all of your options.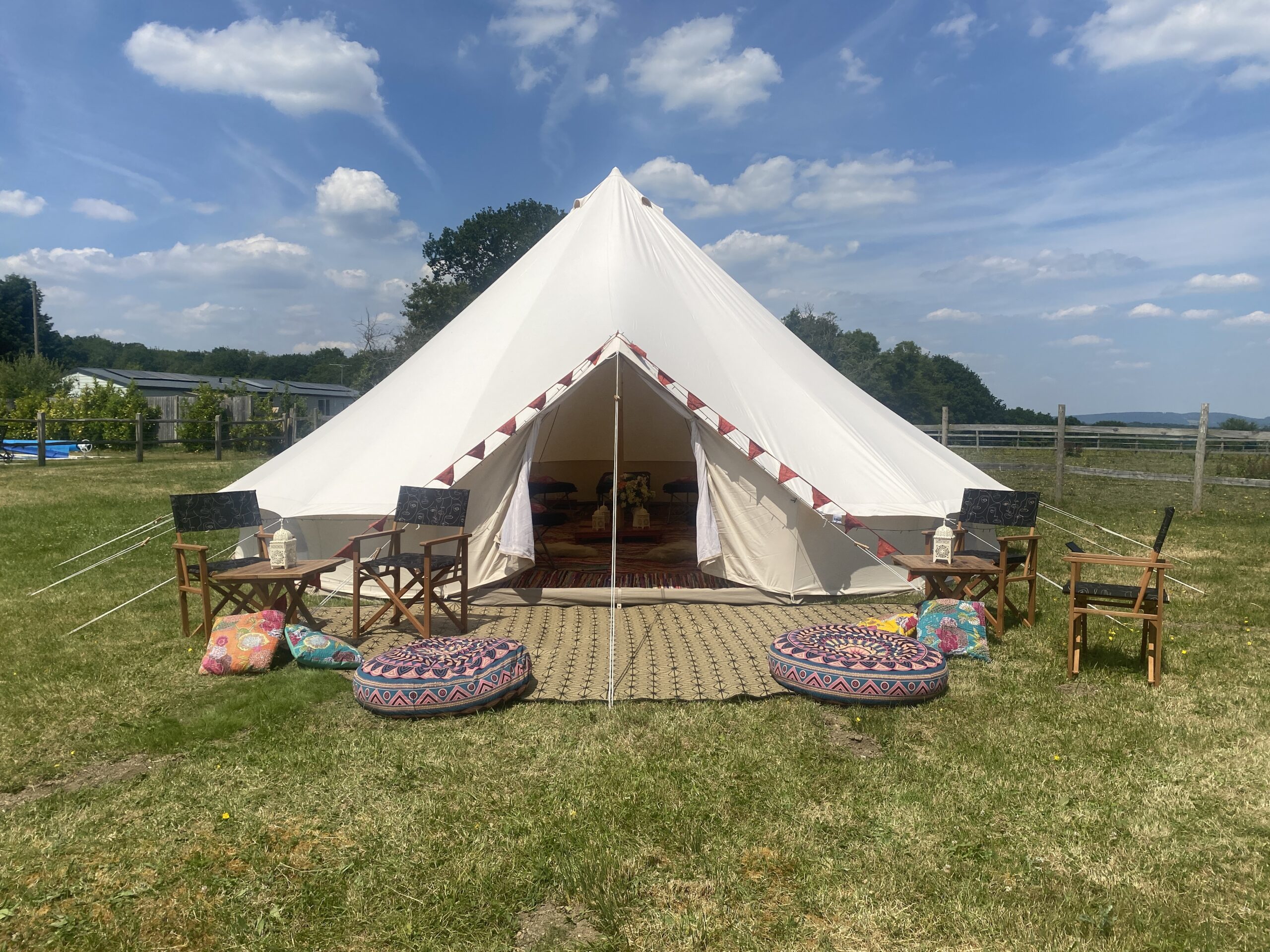 A Fabulous Space
King Communal Space: Large, fair trade colourful rugs, seating area for up to 30 people, cushions, Indian low level Bajot tables, LED fairy lights and bunting – £700 for up to 3 days hire
King Hen Heaven: with multiple configurations for communal living and/or sleeping for up to 20 people – £700 plus £20 per guest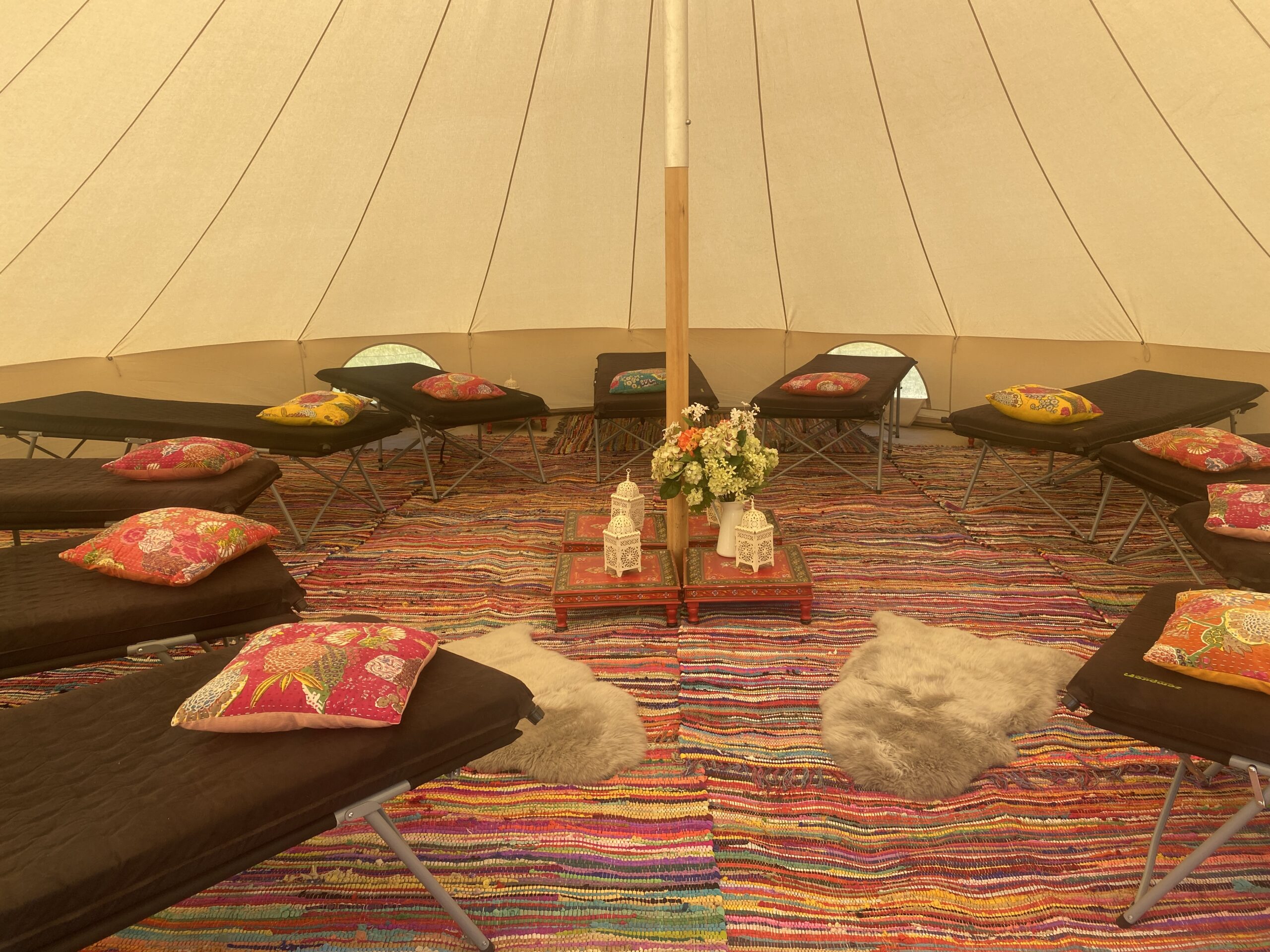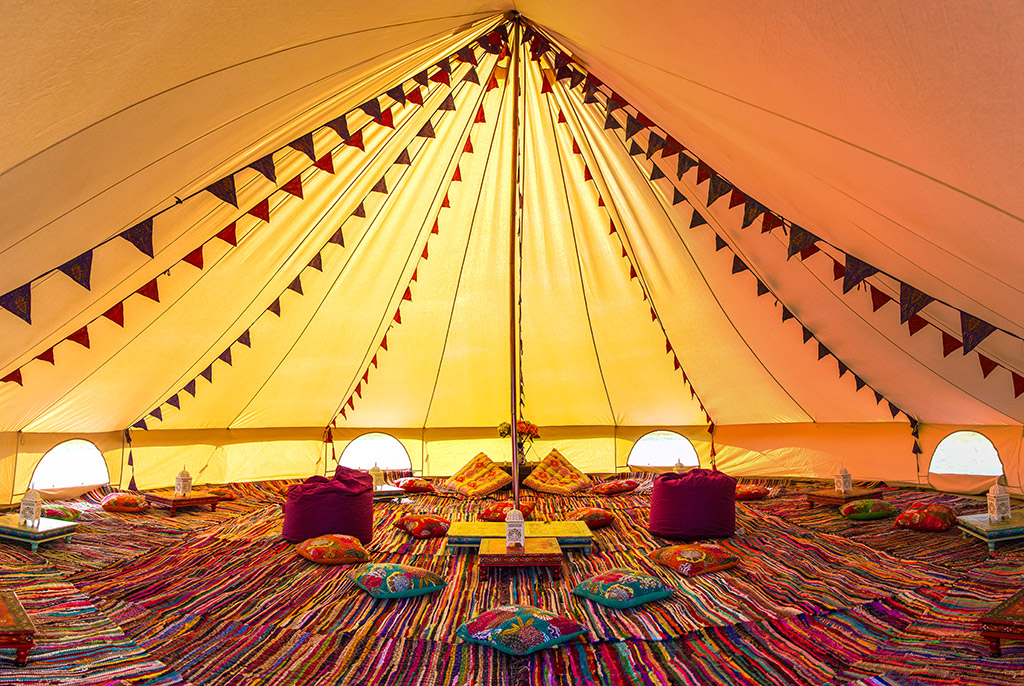 The Specifications
Size – 8m diameter
Footprint – 9m diameter
Height – 4.5m
Door Height – 220cm, Door Width – 265cm
100% natural cotton canvas with waterproof groundsheet connected by a heavy duty zip system.  Fully integrated bug mesh secondary entrance door.

"Claire, thank you so much for such an amazing place to stay. We cannot wait to come back again. Everything about the stay was perfect, we were warm and comfortable and are very taken with yurt life! We will definitely be back sometime around the end of summer- we will dare to bring the kids next time though!! thank you so much! Very kind regards, Georgie and Geoff!! X"
Tel:
07787 565871
Email:
claire@loveabell.co.uk
hello@loveabell.co.uk